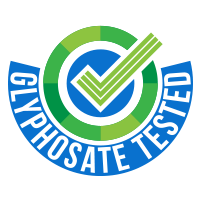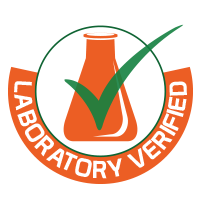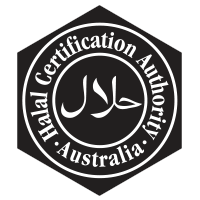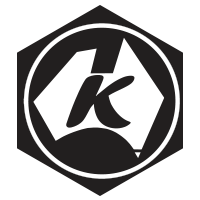 is the most nutritious sweetener

on the planet**
As one of the world's most potent types of honey, manuka honey is packed with a variety of beneficial antioxidants, vitamins, minerals and other health-supporting compounds. While it is commonly considered a natural sweetener, it is so much more than that. In fact, this highly versatile superfood offers a variety of uses and health benefits.
We are thrilled to announce that our lab-verified Premium Manuka Honey is now Back in Stock! It is an outstanding honey known worldwide for its remarkable concentration of antioxidants and other health-supporting compounds. However, it's a common fact that numerous Manuka products in circulation are either imitations or incorrectly labeled. Some even present misleading lab outcomes for MGO/NPA tests, while others omit MGO/NPA ratings entirely from their product labels.
To avoid fraudulent Manuka items, sourcing your Manuka Honey exclusively from vendors known for their integrity and commitment to quality is crucial. At the Health Ranger Store, we've undertaken exceptional measures to provide a new batch of one of the most ultra-clean and lab-verified manuka honey products available.
Our Health Ranger Select Premium Manuka Honey MGO 514+ (15+ NPA) boasts a methylglyoxal (MGO) rating of no less than 514 and an NPA rating of at least 15. This raw honey is sourced from the pristine bushlands and forests of Australia and is Halal-certified by our trusted suppliers. It is also non-China, certified Kosher and rigorously lab tested for glyphosate, heavy metals and microbiology.
NOTE: Our supplies are strictly limited due to a significant rise in logistical expenses and global demand. This batch was highly challenging to secure, and we cannot be sure when we can guarantee another clean lot of manuka honey. So, secure your supply of our lab-verified premium manuka honey today, while supplies last.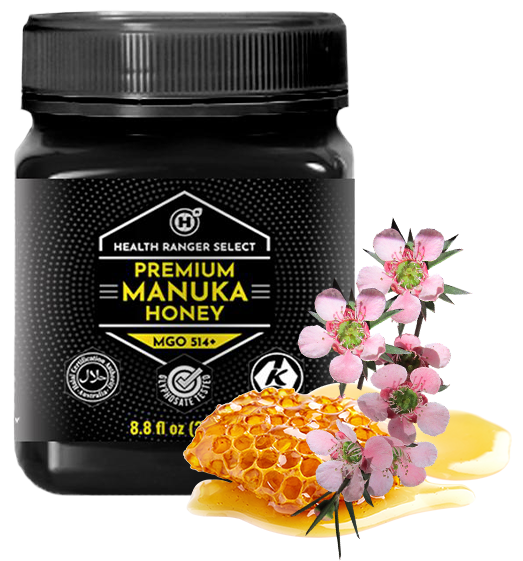 Glyphosate-Tested
This product is verified A+++ based on glyphosate analysis standards published at www.GlyphosateTested.com.
This means the product has been tested via triple quad mass spec (LS-MS-MS) and conforms to the glyphosate / AMPA limits required for an A+++ rating as described at www.GlyphosateTested.com.

Low Heavy Metals Verified!
This product is verified A+++ according to the heavy metals standards published at www.LowHeavyMetalsVerified.org
This means the product has been tested via ICP-MS and confirmed to meet the limits for an A+++ rating as described at LowHeavyMetalsVerified.org.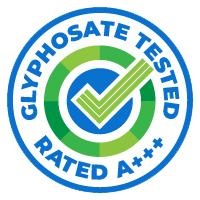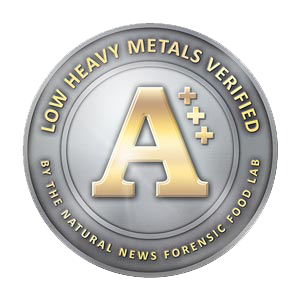 What is manuka honey and why is it so nutritious?**
Manuka honey, revered as one of the most nourishing honey types worldwide, is the delectable product of honey bees pollinating the blossoms of the Leptospermum scoparium bush. The unique Manuka plant can only be found in New Zealand and Australia's eastern coast's untouched bushlands and forests. Given that the flowers of the manuka plant only come into bloom annually, the yield of high-grade manuka honey each year is quite exclusive.
Manuka honey is a robust superfood and natural sweetener with an outstanding nutritional profile. It contains up to four times more beneficial compounds than typical honey. It includes a bounty of essential minerals such as magnesium, calcium, copper, iron, zinc, phosphorus, potassium and manganese. Additionally, manuka honey carries protein, valuable enzymes, alkaloids, amino acids, glycosides and volatile compounds. It also offers an array of B vitamins, including vitamin B6, riboflavin, niacin, thiamine and pantothenic acid.
Outstanding for being a bountiful source of powerful antioxidants, manuka honey is rich in polyphenols, flavonoids and other antioxidant compounds. These components help protect against oxidative damage and support overall health.
Health benefits of manuka honey**
SUPPORTS HEALTHY,
GLOWING SKIN
SUPPORTS DEEP AND
RESTFUL SLEEP
SUPPORTS THE BODY'S NATURAL ELIMINATION OF TOXIC ELEMENTS
A study published in the Food Chemistry journal notes that manuka honey is rich in MGO, DHA, flavonoids, phenolic compounds and other powerful antioxidants. These help protect your skin from oxidative stress and support your skin's natural collagen production.
Rich in the amino acid tryptophan, which contributes to your body's natural melatonin production that regulates your sleep-wake cycle, manuka honey provides beneficial sleep support. Adding it to a warm beverage before bedtime can help you achieve a tranquil mind and relaxed body.
Manuka honey is an excellent chelator that supports your body's innate capacity to dispel unwanted elements. A daily warm water drink with manuka honey and lemon juice can support the natural cleansing of your system.
SUPPORTS HEALTHY
ORAL FUNCTION
HELPS MAINTAIN HEALTHY ENERGY LEVELS
SUPPORTS HEALTHY
DIGESTIVE FUNCTION
A study published in the Swiss Dental Journal and the Journal of the International Academy of Periodontology indicates that manuka honey possesses properties that help support healthy teeth and gums. As a natural sweetener, manuka honey contains no artificial chemicals or additives that could harm oral health.
Loaded with essential nutrients, manuka honey can help sustain healthy energy levels and vitality. Not only does it help in nighttime relaxation, but manuka honey also provides your body with the energy it needs for the day ahead. Adding lab verified manuka honey to a wholesome breakfast can help keep your energy levels up throughout the day.
A study published in the Journal of Agricultural and Food Chemistry highlights that manuka honey carries oligosaccharides known to nourish your beneficial gut flora, supporting optimal digestive performance. As manuka honey also functions as a prebiotic, daily intake of a tablespoon can support efficient digestion and regular bowel movements.
SUPPORTS HEALTHY IMMUNE FUNCTION
A study published in the AIMS Microbiology journal underlines that manuka honey's high MGO, antioxidant phenols and vital nutrients lend it unmatched nutritional and immune-supporting capabilities.
Different ways to enjoy manuka honey**
Manuka honey isn't just your typical honey; it's a potent superfood with many health benefits and uses. From serving as a natural sweetener to enhancing your skincare routine, this versatile honey is a must-have in every household. Here's how you can make the most out of manuka honey:
Natural Sweetener:

Perfect for sweetening your favorite bread, pies, cakes and other desserts.

Beverage Enhancer:

Can be added to smoothies, shakes, teas, coffees, lemonades, juices and other drinks.

Food Topping:

Drizzle over yogurt, toast, oatmeal, porridge, pancakes, waffles and granola mixes for added sweetness.

Facial Masks:

Apply in homemade face masks to support skin health.

Skincare Products:

Often found as an ingredient in herbal creams and other skincare items.

Hair Care:

Use in hair solutions for a healthy scalp and shiny hair.

DIY Exfoliating Solution:

Mix with brown sugar to make a homemade scalp exfoliator.

Shampoo Additive:

Add a small amount to your favorite shampoo for enhanced hair health.
Add Manuka Honey Glazed Salmon to your favorite recipes**
Treat yourself to the exquisite flavors of our Manuka Honey Glazed Organic Salmon recipe. This delightful recipe combines juicy salmon with a pleasing glaze of manuka honey, creating a harmonious balance of sweetness and savory goodness.
4 organic salmon fillets
3 Tablespoons HRS Premium Manuka Honey
2 Tablespoons organic soy sauce
2 Tablespoons organic lemon juice
2 cloves garlic, minced
1 teaspoon grated fresh organic ginger
Salt and pepper, to taste
Chopped fresh parsley or green onions for garnish
Preheat your oven to 375°F (190°C). You'll need a baking sheet lightly greased or lined with parchment paper.
Mix the manuka honey, organic soy sauce, lemon juice, minced garlic and grated ginger together in a small bowl.
Place the organic salmon fillets on the prepared baking sheet and season with salt and pepper.
Brush the manuka honey glaze generously over the top of each salmon fillet, coating them evenly.
Bake in the preheated oven for 12 to 15 minutes until the salmon is cooked through and flakes easily with a fork. Remove from heat and allow it to cool.
Add fresh parsley or green onions for garnish.
Serve the manuka honey glazed salmon with your favorite side dishes, such as steamed vegetables or a salad.
What makes Health Ranger Select Premium Manuka Honey so unique?**
What sets manuka honey apart from other honey varieties is the naturally occurring compound called methylglyoxal (MGO), derived from the nectar of the manuka flower. This inherent chemical underpins the many health advantages associated with manuka honey. With an outstanding MGO rating, manuka honey boasts beneficial attributes significantly more potent and stable than those of other types of honey.
Recognizing the challenges consumers face when trying to find trustworthy brands of superior-quality honey, we at the Health Ranger Store have collaborated with reputable partners in Australia. We are thrilled to announce the comeback of lab-verified Health Ranger Select Premium Manuka Honey MGO 514+ (15+ NPA). This honey comes with an MGO rating of no less than 514 and an NPA rating of at least 15. A University of the Sunshine Coast lab carried out an actual test on Batch No. MB22031, indicating an MGO content of 643 ppm and an NPA of 17.2. Thanks to the bioactive fraction of MGO present in the nectar of these manuka flowers, manuka honey's nutritional and immune-supporting abilities significantly outshine those of regular honey.
What's the difference between

NPA

,

MGO

and

UMF

?**
Different symbols, namely NPA, MGO and UMF, are employed for commercial purposes to denote the activity strength of Manuka Honey.
NPA - All honey varieties possess a natural characteristic known as peroxide activity, contributing to their health benefits. However, in regular honey, the compound driving this activity is unstable, losing its effectiveness when exposed to light or air. Contrastingly, manuka honey features non-peroxide activity (NPA), supplied by a much more effective and stable compound. The NPA of lab-verified manuka honey from New Zealand and Australia ensures it stays potent and is less affected by natural heat, air or sunlight.
MGO - Methylglyoxal is a naturally present compound exclusive to manuka honey. It is quantified in parts per million (ppm) and is a marker for the strength of manuka honey's NPA.
UMF - Unique Manuka Factor (UMF) is a measurement standard based on the number of beneficial compounds in manuka honey, specifically MGO, dihydroxyacetone (DHA) and leptosperin. UMF is a quality trademark assuring the authenticity of a manuka product and was developed by the UMF Honey Association in New Zealand. A higher UMF rating signifies superior quality.
Be careful of fake and low-quality manuka honey products**
Most manuka brands on the market today aren't entirely reliable. Due to increased industrialization, the hunt for authentic, lab-verified manuka honey that genuinely reflects the label's information has become significantly more challenging. The quality and MGO level of honey products available in supermarkets can differ substantially across various brands, with some barely distinguishable from high-fructose corn syrup. Many dishonest individuals mislabel their manuka honey, assigning MGO ratings higher than their actual values. Some companies choose to remove MGO/NPA ratings from their labels entirely.
At the Health Ranger Store, we prioritize the safety and quality of our products and source manuka honey exclusively from trusted vendors who depend on laboratory validation for precise labeling. Our commitment is to supply only the highest quality manuka honey, with NPA/MGO levels confirmed through lab testing.
Don't miss out on the ultimate natural sweetener, NOW AVAILABLE at the HRS!**
Harness the incredible benefits of one of the world's most potent honeys with Health Ranger Select Premium Manuka Honey MGO 514+ (15+ NPA). This exceptional superfood is harvested from the flourishing manuka bushes in Australia's pristine bushlands and forests, produced by healthy bees fed solely on this unique nectar source.
At the Health Ranger Store, we prioritize purity and quality. We partner with trusted Australian suppliers to ensure our manuka honey is 100% locally sourced and produced. Every jar contains nothing but premium, clean, high-quality manuka honey.
Our premium manuka honey is non-China and certified Kosher. It is also meticulously lab-tested for glyphosate, heavy metals, pesticides and microbiology, giving you peace of mind with every spoonful. Supplies are limited, so get your hands on some high-quality manuka honey while you can.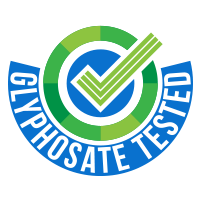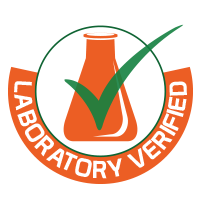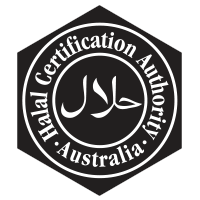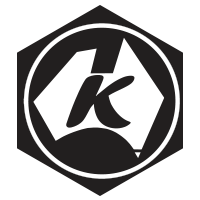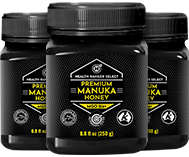 Premium Manuka Honey MGO 514+ (15+ NPA)
8.8 fl oz (250g)
Premium Manuka Honey MGO 514+ (15+ NPA)
8.8 fl oz (250g) (3-Pack)
MSRP: $71.95
Your Price: $62.95
Savings: $9.00 (13%)
MSRP: $215.95
Your Price: $179.95
Savings: $36.00 (17%)


Premium Manuka Honey MGO 514+ (15+ NPA)
8.8 fl oz (250g) (6-Pack)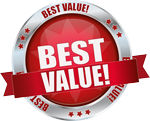 MSRP: $431.95
Your Price: $358.95
Savings: $73.00 (17%)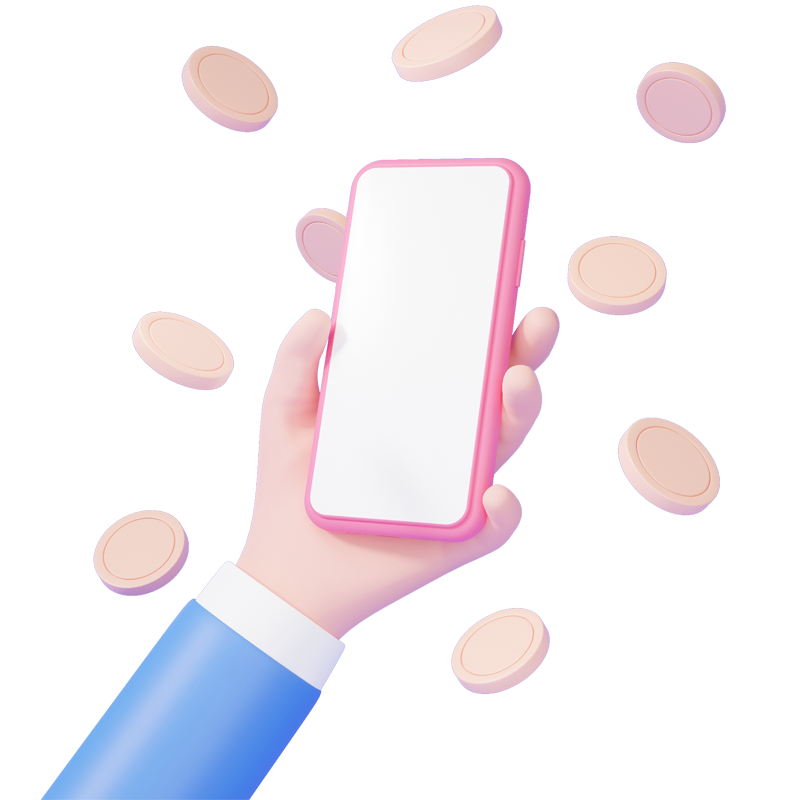 Sign up for text alerts to unlock coupons!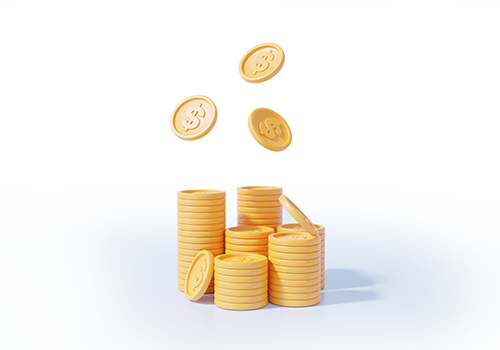 Earn points when you complete an activity:
5 points for every $1 spent

Save money withHRS Loyalty Program